If you have a 100% discount coupon for any of our membership plan, you can follow the following steps to claim the discount. You would still need to choose "paypal" as payment option but thats just a formality and system will complete the transaction on it own. We know of this bug and will try to fix it but hey we do not give 100% discount so easily.
Here are the steps to purchase our membership when the discount coupon is set to 100%.
Step 1 : access the signup page at: https://www.joomlart.com/member/signup.php
Step 2 : Choose the membership, for example : JATC Standard 1 year membership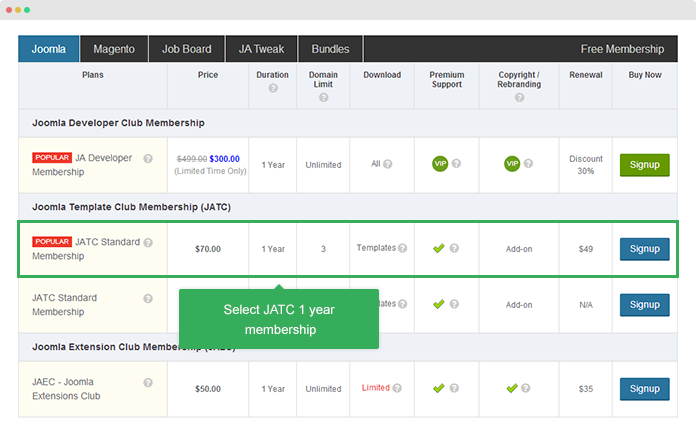 Step 3 : Update the coupon code and check the discount rate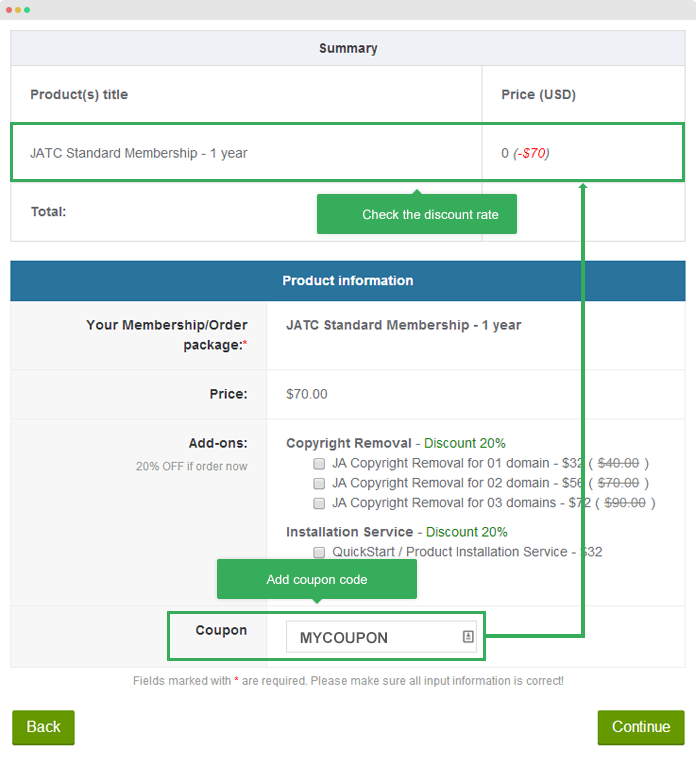 Step 4 : Fill the details and choose paypal (dont worry no payment needed)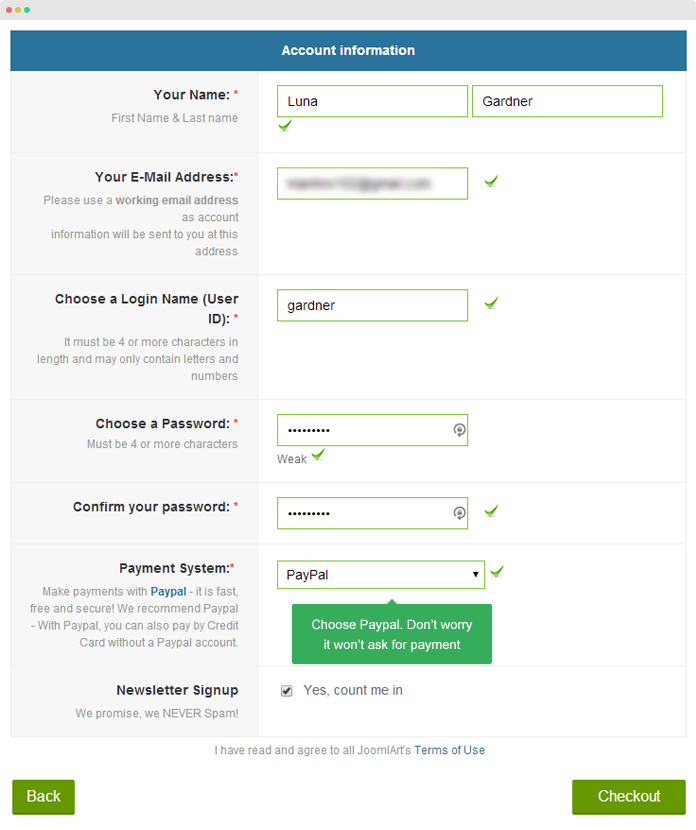 Hit the "Checkout" button and the signup process is almost done.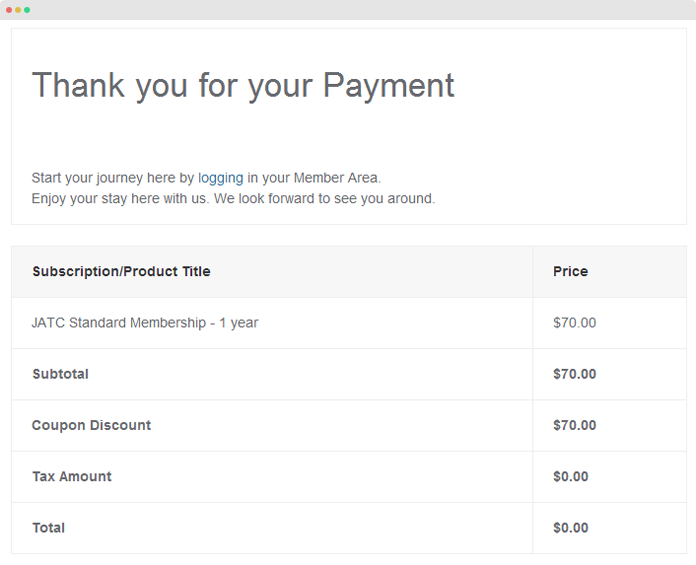 Step 5 : Done, check email for confirmation.